The SCAF Emerging Artist Award has been created to acknowledge up and coming artists of all ages who are living in the Yorkshire region. The intent of the award is to bring recognition and awareness to outstanding visual artists in the region who are at the early stages of their career and who have not yet established a reputation as an artist amongst art curators, buyers, critics and the general public.

For our first award the subject for the submitted pieces and subsequent exhibition is METAMORPHOSIS. This subject was inspired by the Foundation's first exhibition of the Michael Scott collection entitled Imago. Transformation, change, emergence and metamorphosis are words and ideas at the heart of the creation of the Foundation and we would like our inaugural award to reflect this theme which may be interpreted in whatever way feels appropriate to the individual artist.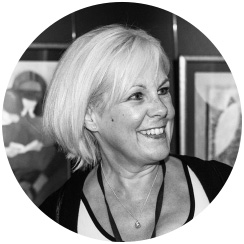 MA VetMB VetMFHom CertIAVH MRCVS RsHom
Artistic Director & Trustee of SCAF
Sue Armstrong is the Founder of the Scott Creative Arts Foundation and the current Artistic Director. Sue was a close friend of Michael and Eileen Scott and is dedicated to realising their wishes through the work of the Foundation. Providing support and encouragement to emerging artists was a major priority for the Scott's and Sue is delighted to see the SCAF Award now in its second year. Sue studied History of Art at Cambridge University in the third year of her undergraduate Tripos. Having qualified as a veterinary surgeon in 1984, she has never lost her love of the arts and the deep understanding of the important part that art and creativity play in a balanced education and life. This marriage of art and science was one shared with the Scotts.
Photo by Damian Bramley - DJB Photography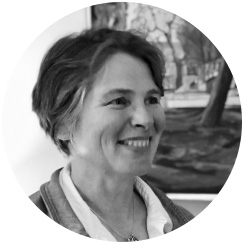 Curator of SCAF
Jane has had the privilege to be apart of SCAF as the Gallery Curator since 2016, having met Michael Scott on a couple of occasions he gave her the inspiration and energy to work with the SCAF team to help create a Foundation that she hopes both he and Eileen would be proud of. Jane has a longterm passion for arts, wellbeing and through this connection continues to find ways to encourage and promote art and artists in the creative process.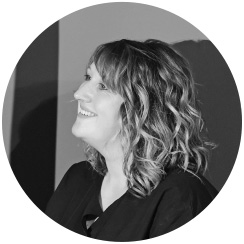 Director of Ryedale Folk Museum, Hutton le Hole
Jennifer has worked in the cultural heritage sector for over a decade. In late 2013, she took up post as Director of Ryedale Folk Museum. This open air Museum, in the heart of the North York Moors, is spread across six acres with twenty heritage buildings and a collection of 40,000 objects. As Director, Jennifer also manages the art gallery space. Working with emerging artists and those with national reputations, Jennifer has organised, managed and curated exhibitions with artists including Helen Sear, Francesca Simon, Hester Cox, the Printmakers Circle (North Yorkshire) and Tessa Bunney.
Photo by Anthony Chappel-Ross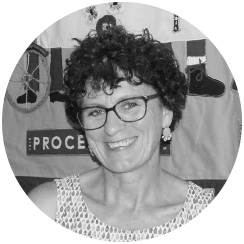 Arts Workshop Facilitator, Printmaker/Ceramacist - www.artfarm.uk
Angela studied at Bath Academy of Art and worked initially as a commercial designer before establishing and running a community print workshop in South East London. She moved to Yorkshire in 1986 and set up Rural Arts in 1990, redeveloping The Courthouse in Thirsk as a vibrant creative hub in central North Yorkshire. Angela recently left Rural Arts to concentrate on developing her own creative practise in both printmaking and ceramics and she is currently artist in residence at Harrogate College. Angela lives on a working family farm in the Vale of York and finds inspiration in the woods and heathland around Pilmoor where she lives.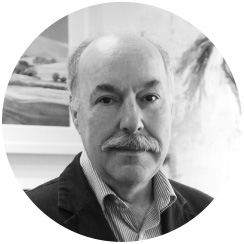 Proprietor of The Headrow Gallery, Leeds and Art Agent/Intermediary
Max has over 46 years of combined experience in the photographic, art and framing industries. He was a past Master of the Fine Art Trade Guild based in London, (International trade association representing the art and picture framing trade.) He has broad experience in the art world from headhunting artists worldwide as Art Director for a National art publishing company, to exhibiting artwork both nationally and internationally, places as far afield as Edinburgh, New York and Shanghai.