 The SCAF Emerging Artist Award has been created to acknowledge up and coming artists of all ages who are living in the Yorkshire region. The intent of the award is to bring recognition and awareness to outstanding visual artists in the region who are at the early stages of their career and who have not yet established a reputation as an artist amongst art curators, buyers, critics and the general public.

For our first award the subject for the submitted pieces and subsequent exhibition is METAMORPHOSIS. This subject was inspired by the Foundation's first exhibition of the Michael Scott collection entitled Imago. Transformation, change, emergence and metamorphosis are words and ideas at the heart of the creation of the Foundation and we would like our inaugural award to reflect this theme which may be interpreted in whatever way feels appropriate to the individual artist.
/ Final Awards & Exhibition
There is a £1000 cash award to the winning submission and a further 9 awards of £100 for the nine runners up and a touring exhibition comprising the ten final art works. The award will be presented to the recipient at the opening of the SCAF Emerging Artist Award Exhibition to be held at Ornhams Hall, Boroughbridge, in November 2019.
/ Eligibility for Artists & Artworks There is no restriction on the artist regarding training or nationality. The artist must be aged 16 or over. You must be living within the Yorkshire region at the time of entry. All types of visual art, except for digital arts and photography, performance, sound and video are accepted for this competition. The artist must not have exclusive representation, to enter this art competition. Artwork size must be less than 150cm x 150cm x 25cm for artworks to be hung on the wall, and less than 100cm x 100cm x 100cm for sculptures. If you are unsure, please contact us on 01423 314 103.
The award consists of two stages.

Proposal for completed artwork and supporting images should be entered via the online form. Deadline for entries is midnight 1st December 2018.
Shortlisted entries will be announced in February 2019, following which the successful entrants will be invited to produce and submit their completed original artworks based upon their successful proposal by 1st August 2019.

Judging will take place and the winners announced in September 2019.
The ten final artworks will then be exhibited between 21st September 2019 and 7th December 2019 at Ornhams Hall, Boroughbridge, Y051 9JH
The exhibition will then be held at Rural Arts in Thirsk from 1st March 2020.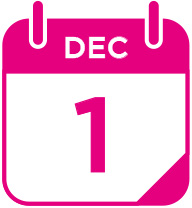 1st December 2018 11.59pm
Deadline for Online Entries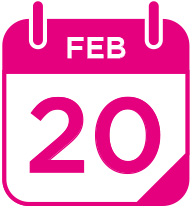 20th February 2019
Announcement of 10 Shortlisted Entries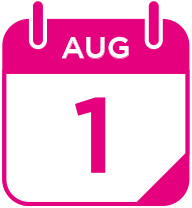 1st August 2019
Deadline for submission of finished artworks to Ornhams Hall, Boroughbridge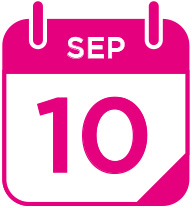 10th September 2019
The Shortlisted Entries will be curated and prepared for exhibition at Ornhams Hall
19th September 2019
Final judging will take place and the winner announced at the Private View Event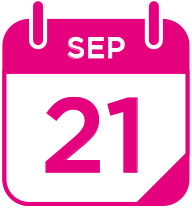 21st Sep - 7th Dec 2019
SCAF Emerging Artist Award 2019 Exhibition - Ornhams Hall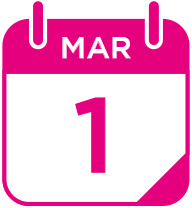 1st March 2020
Rural Arts, Thirsk - Touring Exhibition of the SCAF Emerging Artist Award 2019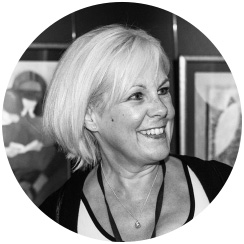 MA VetMB VetMFHom CertIAVH MRCVS RsHom
Artistic Director & Trustee of SCAF
Sue Armstrong is the Founder of the Scott Creative Arts Foundation and the current Artistic Director. Sue was a close friend of Michael and Eileen Scott and is dedicated to realising their wishes through the work of the Foundation. Providing support and encouragement to emerging artists was a major priority for the Scott's and Sue is delighted to see the SCAF Award come to fruition. Sue studied History of Art at Cambridge University in the third year of her undergraduate Tripos. Having qualified as a veterinary surgeon in 1984, she has never lost her love of the arts and the deep understanding of the important part that art and creativity plays in a balanced education and life. This marriage of art and science was one shared with the Scotts.
Photo by Damian Bramley - DJB Photography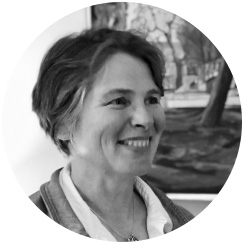 Curator of SCAF
Jane's fascination for creativity and wellbeing has become a life time passion, the arts can help create openness, discussion, confidence and education amongst many other topics. Creativity connects people, especially where we all at some point have found or will find ourselves within a place where there is busyness, which often brings about no room to express what is bursting to come out or quite simply able to be who we truly are. For Jane the love of visual arts stems from medium format photography, the depth of the subjects and through that experimenting with different methods of printing, then watching digital expand into where we are today. Jane works alongside artists helping to fill those spaces and curating exhibitions and classes to bring support and encouragement which in turn unveils and showcases individual confidence and talent.
"As I draw into my third year as the Curator of the Scott Creative Arts Foundation it never ceases to amaze me just how much depth people have and are ready to give in order to be apart of something they may not recognise at the time but will feed others and the connections through the generations continue - it really is a wonderful organisation to be apart of - I am extremely excited to be on the panel of judges for the 2019 SCAF Emerging Artist Award".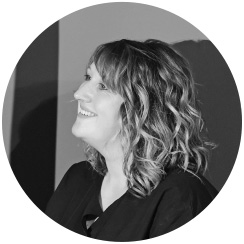 Director of Ryedale Folk Museum, Hutton le Hole
Jennifer has worked in the cultural heritage sector for over a decade. In late 2013, she took up post as Director of Ryedale Folk Museum. This open air Museum, in the heart of the North York Moors, is spread across six acres with twenty heritage buildings and a collection of 40,000 objects. As Director, Jennifer also manages the art gallery space. Working with emerging artists and those with national reputations, Jennifer has organised, managed and curated exhibitions with artists including Helen Sear, Francesca Simon, Hester Cox, the Printmakers Circle (North Yorkshire) and Tessa Bunney. In 2017, she worked with Leeds Museums & Galleries to bring an exhibition of fine art works to the gallery including paintings by Lubaina Himid, William Scott and Samuel Peploe.
Jennifer previously worked for the North York Moors National Park Authority. Her work on the Sutton Bank visitor centre was nominated for an award in interpretive innovation. Prior to moving to North Yorkshire, Jennifer worked at the Salford Museum & Art Gallery as well as Hat Works: The Museum of Hatting in Stockport.
Photo by Anthony Chappel-Ross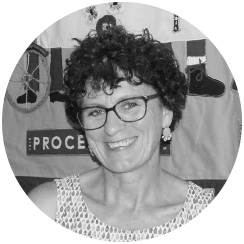 Director of Rural Arts, Thirsk
Angela was born in the North East of England and studied Graphic Design at Bath Academy of Art in 1978-1981 where she achieved a 1st class Hons degree. After a period of working as a commercial designer she moved to Peckham in South East London where she established a community print workshop specializing in silkscreen printing. In 1992 Angela moved to York to work for the Yorkshire Rural Community Council, developing arts activities with rural communities across the North Yorkshire region. Angela established Rural Arts an independent charity in 1992 and remains the chief officer.
Angela has a broad range of experience in developing and delivering cultural opportunities in both urban and rural environments and working strategically with partners including local authorities, community groups and business. She was responsible for the redeveloped the Old Courthouse in Thirsk, which, is the home of Rural Arts and provides a annual programme of arts workshops, exhibitions and performances.
Angela has continued to make her own work and combines her love for expressive mark making and painting in both ceramics and print.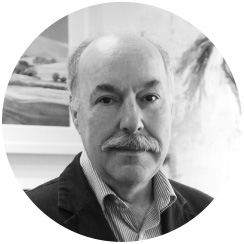 Proprietor of The Headrow Gallery, Leeds and Art Agent/Intermediary
Max has over 46 years of combined experience in the photographic, art and framing industries. He was a past Master of the Fine Art Trade Guild based in London, (International trade association representing the art and picture framing trade.) He has broad experience in the art world from headhunting artists worldwide as Art Director for a National art publishing company, to exhibiting artwork both nationally and internationally, places as far afield as Edinburgh, New York and Shanghai. Proprietor of Headrow Gallery, Leeds established in 1900, handling the exhibition and sale of traditional and contemporary artworks (originals, prints, sculptures) from leading local, national and international artists. Publisher of fine art prints. Past Master of the Fine Art Trade Guild. An Art Director for a national publishing company (Aurora Fine Arts). Art Agent representing different artists. Exhibitor and visitor at many national & international art expositions. Licensed broker for OWN ART loans (an ARTS COUNCIL ENGLAND initiative). Valuations for insurance, probate and current market. Art intermediary (including sales through auction houses on behalf of clients).